Stem Cell Drugs and not therapy will be subjected to pharma regulations, proposed health ministry of India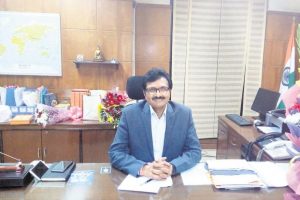 Mst recently, The ICMR has objected to amendments to the Drugs and Cosmetics Rules, 1945 on the regulation of stem cells procedures on 9th May i.e. much before the deadline of raising any objection. The amendments seek to exclude certain kinds of processed stem cells, called minimally manipulated stem cells, from being defined as new drugs. Such an exclusion will man that these cells will not have to be tested in clinical trials for efficacy and safety before they receive market approval. If passed, these amendments may legitimize the use of unproven stem cell therapies in India.
Drug Controller General of India S Eswara Reddy said the Union Health Ministry has proposed amendments in the Drugs and Cosmetics Rules, 1945 to regulate the Stem Cell-based drugs. Reddy was speaking at the 4th international conference SCSICON 2018 organised by the Stem Cell Society of India on 28-29th April 2018.
Stem Cell Society of India President Dr Alok Sharma said the cells or tissues taken from the patient's body and merely subjected to cleaning and separation for administering immediately without its manipulation outside the body is termed as 'minimally manipulated stem cells.' On the other hand, the cells or tissues taken out from the body and multiplied or subjected to genetic manipulation in the laboratory and subsequently stored for administering it to the same or another patient are termed 'more than minimally manipulated stem cells.' More than minimally manipulated and substantially manipulated stem cells' would be considered as 'drug' under the amended Drugs and Cosmetics Rule, 1945, whereas 'minimally manipulated stem cells' would form part of the 'stem cell therapy' and fall under the purview of surgeons or clinicians as opposed to 'stem cell drugs' which would be a product or a drug.
Govt. to regulate doors for the entry of stem cells based drugs in India
The Union health ministry has proposed to amend Drugs and Cosmetics Act that may finally bring stem cells and cell-based products under the ambit of the law. In a notification issued on April 4, the ministry defined the category of stem cells and their derivatives that would be termed a drug, and would thereby have to follow the protocols mandated for any drug development.
The role of the Central Drugs Standard Control Organisation (CDSCO), under the health ministry, will be central in this case. It is the national regulatory body for Indian pharmaceuticals and medical devices, and serves parallel function to the European Medicines Agency of the European Union, the PMDA of Japan, the Food and Drug Administration (FDA) of the United States and the Medicines and Healthcare products Regulatory Agency of the United Kingdom.
Earlier, In a move to curb "rampant malpractice", India has banned commercial use of stem cells "as elements of therapy" and warned of punishments to erring clinicians claiming stem cell cures for diseases through direct-to-consumer marketing. "No stem cell administration to humans is permissible outside the purview of clinical trials," according to the revised National Guidelines for Stem Cell Research, jointly prepared by the Department of Biotechnology (DBT) and the Indian Council of Medical Research (ICMR) and announced on 11 October 2017.
But any stem cell use in patients, other than that for treating approved blood (hematopoietic) disorders is "investigational at present" and can be conducted only in the form of a clinical trial after obtaining regulatory approvals from Central Drugs Standard Control Organization (CDSCO). Genome modification – including gene editing of stem cells, germ-line stem cells or gamete and human embryos – is restricted only to in vitro studies. Only spare embryos or gametes can be used and genome modified human embryos "should not be cultured beyond 14 days of fertilization".
The existing guidelines prohibit research related to human germ line gene therapy, reproductive cloning, and clinical trials involving "xenogeneic" cells – those derived from different species. "Breeding of animals in which any type of human stem cells have been introduced is prohibited."
According to National Guidelines For Stem Cell Research 2017 , Stem cells and their derivatives fall under definition of 'Drug' as per the Drugs and Cosmetics Act 1940, and are categorized as 'Investigational New Drug (IND)' or 'Investigational New Entity (INE)' when used for clinical application. Hence the principles of bioethics and regulation must be followed accordingly before initiating clinical trials. Adequate safeguards must be in place so that recipients of these cells in clinical trials are fully protected. Societal concerns regarding compensation for research related injuries and unforeseen adverse effects are additional concerns that need to be adequately addressed.
Need of Stem Cell based therapies in India
Stem-cell therapy is the use of stem cells to treat or prevent a disease or condition. Bone marrow transplant is the most widely used stem-cell therapy, but some therapies derived from umbilical cord blood are also in use. Research is underway to develop various sources for stem cells, and to apply stem-cell treatments for neurodegenerative diseases and conditions such as diabetes, heart disease, and other conditions.
With around 26 million births a year, India is set to be one of the largest hubs for the harvest of umbilical cord blood. This lucrative opportunity explains the growing interest of the leading stem cell banking companies in India. Several associated companies, backed by quality foreign investments have set-up shop in the Indian subcontinent. The major driver for stem cell banking in India is undoubtedly government initiatives such as "Make in India". The fact that India is also one of the most sought-after destinations for medical tourism, along with its favorable regulatory environment, have further elevated the country as the next preferred destination for stem cell banking. Furthermore, private players like Lifecell International, cord blood banks like Jeevan Stem Cell Blood Bank, Transcell Biologics Pvt Ltd and public and private stem cell banking companies like Reliance Life Sciences among few others have completely reinvented this budding industry in India. Thoughtful inserts like EMI payments, make it a lot more easier and practical for prospective clients to access stem cell facilities for a myriad of treatments.
It is not sure yet that how amendment will bring benefit to existing players but allowing stem cell therapy will definitely provide an alternative to generic, branded and biotech drugs or may even lower the cost of treatment.
Stem Cells Regulations in other major countries
In the United States, FDA's Center for Biologics Evaluation and Research regulates human cells, tissues, and cellular and tissue-based products intended for implantation, transplantation, infusion or transfer into a human recipient, including hematopoietic stem cells.
A National Library of Medicine report says that China has one of the most unrestrictive stem cell policies in the world. In Japan, while the government allows scientists to conduct stem cell research for therapeutic purposes, there are no formal guidelines. South Korea's reputation as a leader in stem cell research suffered a blow in 2006 when it was discovered that the country's leading biomedical researcher, Dr Hwang Woo-suk, falsely claimed that he was the first scientist to clone human embryonic stem cells for the purpose of clinical trials, a Pew Research Centre report stated.
Global Stem cell companies
Sangamo Therapeutics: The company has 12 drug candidates in its pipeline, all involved in different stages of trials and research. Some collaborations in the pipeline are with big pharma companies, including Shire, Bioverativ and Pfizer. In February, Sangamo announced the regulatory agency in the UK granted the company permission to begin a new phase ½ clinical trial for SB-FIX. Also in February, the company announced a new collaboration to develop a next-generation cell therapy for cancer with Kite Pharma, a subsidiary of Gilead.
Athersys: Athersys is a biopharmaceutical focused on its MultiStem programs, which is a stem cell product developed to treat multiple diseases and conditions such as inflammatory bowel disease, congestive heart failure, ischemic stroke and more. The company recently announced a new collaboration intent in March with private Japanese company Healios to expand MultiStem further.
Pluristem Therapeutics: This clinical-stage biotherapy product develops cell therapy to treat inflammation, ischemia, radiation damage and more. Pluristem develops placenta-derived off-the-shelf products. Pluristem produces its cells in a one-of-a-kind 3D bioreactor that resembles the environment of the human body, which can generate the cells on a mass scale.
Cellular Biomedicine Group: This company has its eyes set on China as it hopes to become a leader in the specialty pharmaceutical market for cell therapeutics. Late 2017, Cellular Biomedicine opened a new Shanghai-based joint laboratory and manufacturing facility. Earlier this year, the company additionally announced a new cell therapy manufacturing agreement with GE Healthcare.
Vericel: Vericel bases its treatment in tissue collection from the patient. Its two lead products, Carticel and Epicel, are seeking to treat cartilage defects in the knee and patients with burns greater than or equal to 30 percent of total body surface area respectively. The company initiated a collaboration with the private company Innovative Cellular Therapeutics. Vericel has the intention to use the collaboration to bring its cell therapy products to patients in Asia.
Indian Stem cell companies
In India, stem cell industry still move around stem cell banking, because the guidelines to regulate stem cell based therapies need to be formulated. This has hindered the growth of many stem cell companies of India which are just at the verge of making breakthrough in stem cell based therapies of some major devastating disorders. The companies like –Reliance Life Sciences, Stempeutics, Regrow and APAC Biotech have shown positive results in research for indications such as limb ischemia, Type 1 Diabetes Mellitus, bone and-cartilage defects, Graft Vs Host disease and dendritic vaccines in last few years.
Apart from only stem cell banking, some of the stem cell based medical research companies of India are – Advancells, CelluGen Biotech Pvt. Ltd., International Stem Cell Services Ltd. (iCREST), ReeLabs Pvt. Ltd., Revita Life Sciences, Transcell Biologics Pvt Ltd., Stem Plus Cryopreservation Pvt. Ltd., Stemcyte India Therapeutics (SCITPL) and Stemcell care India. Government of India is also running a stem cell dedicated research lab ''inSTEM'' through the Department of Biotechnology.
On hearing news, Transcell Biologics – Stem cell technology investing Company's Founder and Chief Executive Officer S Dravida said, "I am being bullish here as the way NCEs and Biologics are in pipeline and being developed for the treatment of diseases, stem cell based products are the other available options to integrate in managing diseases; sometimes to cure. While there are stand alone cord blood/stem cell banks and regenerative medicine companies, Transcell group of units are built on in-house research spun proprietary stem cell technologies/platforms addressing both drug discovery and therapeutic applications revolving around the story of processing and creating repositories personalizing medicine. Our group has embraced guidelines as regulatory enactment in this space and continue to abide by the rule of the land".
According to Meghnad G Joshi, ​CMD Stem Plus Cryopreservation Pvt. Ltd., ​a DCGI approved cord blood bank in Sangli District of Maharashtra and a R&D company (www.stemplusbiotech.com), "What I think is, in India, this industry should be regulated and at the same time one must also facilitate the newer inventions. ​India, should promote stem cells as innovative science in medical field. Majority of the time, some niche companies never get exposed and inventions or technologies we develop never gets a chance to come in clinical reality. Researchers, Clinicians and Industrialists should work hand in hand so that some of the technologies can be implemented with sufficient scientific evidence".